Our locations
We have the perfect location in Berlin for you!
Whether you are planning a party, a congress, a fashion show or an exhibition – we will find the right place! You want it to be as casual as possible? Or is it more classically chic? In both cases, we have some of the most exclusive event locations in the city in our repertoire. You can rent them from us – or we can take over the entire implementation of the event. From the conception to the planning, the technical implementation – we are more than happy to put together an individual package for you. Other wishes? Just talk to us.
Temporary Spaces @ MIX Tower
What an eye-catcher: the old Postbank high-rise between Potsdamer Platz, Gleisdreieck-Park and Mehringdamm will be remembered by anyone who has ever used the U1 in their lifetime. However, so far only very few have been inside. Our MIX location makes this possible. The highlight is a spacious area on the 22nd floor of the imposing building – including a great view. In addition, we have the first and second floor, as well as the 15th, 17th and 18th floor at our disposal. Both areas are ideal for events, film shoots and exhibitions.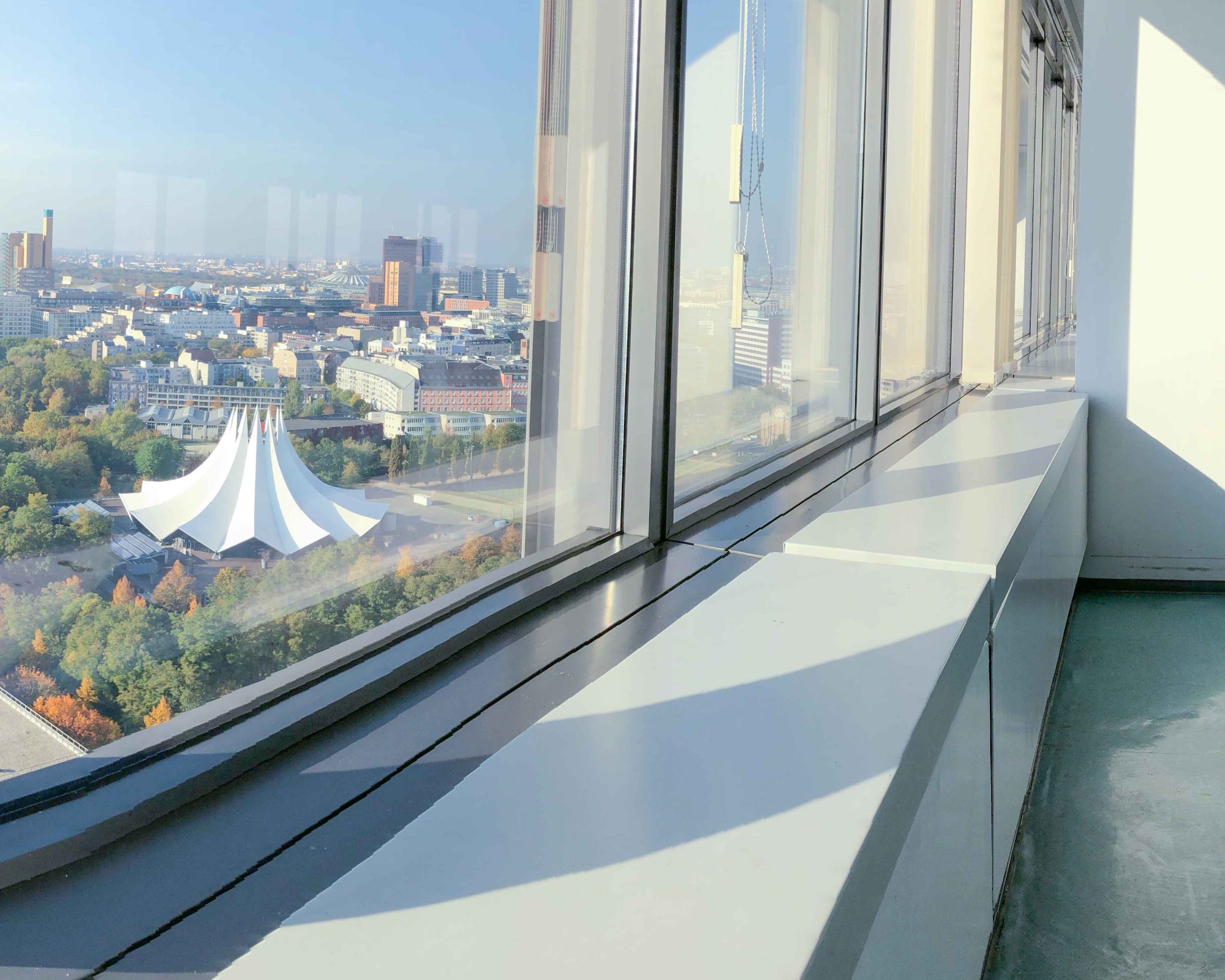 In Kreuzberg
// X LANE
The project site at Reichenberger Strasse 154 was built in 1888 with a warehouse and a factory building. In 1991 another office building was added. A generous room layout, interesting architecture and flexible use, including a large inner courtyard, extend over a total area of around 3000 m. There are 30 rooms on several floors and buildings. Foto by: (c) Colliers / Thomas Rosenthal
Between the
mountains//
Wine cellar
Brewing in the Bohemian House has long ceased, but the impressive vault in the heart of Berlin has recently been experiencing its renaissance as exciting creative freedom. Almost everything you can imagine can be realized on the more than 3,000 square meters. Exhibitions, film shoots and of course individual events – the choice is yours!
Unique architecture in East Berlin // SEZ
5,000 square meters, three levels and unique architecture in Germany. The former prestige object of East Berlin is suitable for unforgettable parties and dinner events as well as for large-scale exhibitions or even film shoots. Like its city, the SEZ is flexible. And thanks to the different rooms and the unique outdoor area with pool, beer garden and summer terrace, it offers almost endless scope for creative ideas of every colour.